Visitors
No Recent Visitors
Occupy Blogsterville
Added: Tuesday, May 1st 2012 at 2:00pm by anonymous1
I am sure you have been reading or hearing on various news channles on the Occupy Wall Street crowd. Yep, they're at it - once again!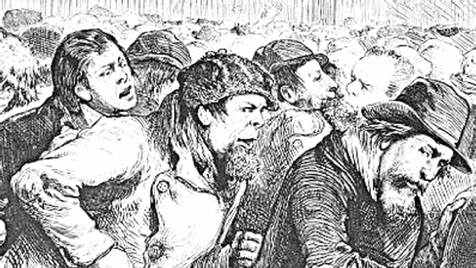 NEW YORK (CNNMoney) -- Occupy May Day went global on Tuesday, as demonstrations stretched from California to New York and from Europe to the Caribbean.
Occupy San Francisco got an early start to the traditional May Day workers' protest, kicking off its organized rally at 8 p.m. local time on Monday.
"San Francisco, once a stronghold of the dispossessed, has become a playground for the rich and a living hell for those of us who can't keep up or have no interest in capitalist relations," Bay Area protest organizers said in a statement.
On Tuesday, rush hour traffic was flowing on the Golden Gate Bridge, despite protesters' threats to shut it down. (Read article here)
User Comments